Kattumannarkoil News
16
www.kattumannarkoil.co.in launched now. It include so many features that definatly helpful for u guys...
16
MRK Institute of technologyis the college opened in kattumannarkoil owned by Minister. MRK pannerselvam.
16
Now introducing social network to reconnect the peoples particularly the guys who all stay away from ....
Kattumannarkoil History & Temples
Kattumannarkoil is a panchayat town and taluk headquarter in Cuddalore district
in the Indian state of Tamil Nadu. Kattumannarkoil Town Panchayat constituted in the year of 1892. The Town is coming under the administrative territory of Cuddalore District. The Town is situated along with 25 Kilometer South West of Chidambaram and lies on the Chidambaram - Trichy Highway Road. It is Pilgrim Spot in ancient epic and tourist centre.
Veeranarayana Perumal Koil Temple is located in Kattumannarkoil near Chidambaram. It is the avathara sthalam of Nathamuni and his grandson Alavanthar. As per the Sri Veeranarayanaperumal's instruction Naathamuni collected back to this world all the verses of naalyera divyaprabantham written by alwars, which were lost. The temple is facing east, with a tank in front. It is said that Veeranam lake is named after this Perumal.
The first Paranthaka Chozha alias Veeranarayanan renewed Sri Mannanarkoil by brick construction. But there is authority to prove that Mannanar Perumal Temple was in existence even before the Chozha king paranthakan (Uthama Chozhan's 16th year stone inscription). The stone inscriptions of Krishanadevaraya convey that the place of this temple is Veeranarayana Cheri which later turned as Veeranarayanapura Chadurvedhi Mangalam. Sadaya Varman Sundara Pandian installed the present deity Sri Veeranarayana Perumal in the 13th century. He renovated the temple fully. Veeranam Tank is one of the biggest tanks in Tamil Nadu and also an age old one. This tank has been referred briefly in the book called "Ponniyen Selvan" Written by the famous author 'Kalki' in the year 1950. This book gives the information on the age of this tank and it has been mentioned that the tank was formed at a period of more than 1000 years by the Prince Rajathithar Son of Parandage Chola. The tank was originally called as Veeranarayanan Tank.

Happy Independance Day..... Jaihind! proud to be Indian
Wish you a Happy Independance Day.. Wish your friends, relative and your favorite people in the
Blog section.

Happy Friendship Day
Happy Friendship Day. Wish your friends and buddies in the
Blog section.

Send me your Birthday buddies, friends or relatives birthday date and photos along with wishes to be present here in the birthday zone corner. Send me your details at rajeshrec267@gmail.com
Videos
Offers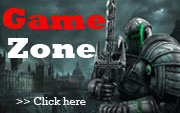 Kattumannarkoil Photo Gallery
Kattumannarkoil History News
CHIDAMBARAM NATARAJA TEMPLE
Tall and towering temples mark the landscape of Tamil Nadu.They remain as preserves of cultural heritage ....
VEERAANAM LAKE
This is a major tank attached to Chidambaram Division of South Arcot. PWD circle and the Lalpet Section of PWD ...
VADALUR VALLALAAR
Ramalinga Swamigal, popularly known as Vallalar, was one of the most notable saints on the Indian sub-continent ...